Asian Games Busan 2002
.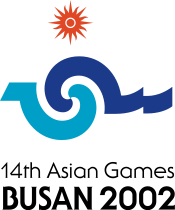 Total Athlete Contingent
.
102
Total Official Contingent
.
-
The 2002 Asian Games was the 14th edition of the Asian Games, held in Busan, South Korea from 19 September to 14 October. Busan was the second city to host the Asian Games after Seoul in 1986. A total of 419 events in 38 sports were contested, with more than 7.000 athletes participating from 44 countries. Bodybuilding was added to the programme, with football and basketball kicking off two days prior to the opening ceremony. Indonesia dropped to 14th place in the medal table, its 102 athletes managed to snag 23 medals, four of them being gold (one each from badminton, tennis, karate, and sailing).